Patrick's Words
" I cannot help but see the beauty of the world in details, composition and light."
"When we're having fun, making amazing photos is just part of that joy."
"My intent in life is to experience authentic adventures in stunning locations across the globe."
"Since a very young age I have felt a deep and indescribable drive to be outside playing in nature. This quickly led to me wanting to utilize this giant playground we call earth. Jumping off cliffs and hiking mountains made me realize who I was and what I wanted to do.
My intent in life is to experience authentic adventures in stunning locations across the world. Pairing photography with this intent has allowed me to show the world my unique viewpoint on it and have a career chasing light, action, and adventure. As a photographer I have learnt to quickly adapt and adjust to changing situations in remote and desolate locations. Daily I exercise my leadership and communications skills to plan and organize adrenaline pumping adventures, and then to capture the pure raw energy and emotion of the experience."
Thoughts About Patrick:
"Pat loved his family more than anything and made them a huge part of his incredibly full life. He always followed through on what he said he was going to do and didn't exaggerate his stories - he was creating real life experiences that needed no embellishment. Pat was great at speaking his mind and offering up constructive criticisms. He wasn't afraid to dance, and somehow would get the hottest girls to dance with him. He included people from all backgrounds into his life and was able to keep in touch with people from all over the world, not an easy task when you know as many people as he did." Elliott Bernhagen, snowboarding "two dudes one camper" adventuring companion and great friend.
"Everyone who has met Pat knows he HAD figured out the secret to life. Patrick radiated positive vibes. They were all around him. Patrick knew how to have fun, and how to be so much more bad ass than everyone else around him." Taylor Lyman......
" Patty, your heart and spirit are timeless. Thinking of your smile, dance moves and unrelenting love and passion for life has forever influenced me. You're a legend and inspiration. I constantly think of your absence as a loss, but I try every day to remind myself that you were a gift the universe sent to us all, to help us see life in a new light." Tiffany Hyde.....
"Last season I had the fortunate opportunity to spend a few weeks living on Roger's Pass with Pat, Elliot, and my boyfriend (we were parked next to Pat's camper in our Tiny House.) Patrick was more motivated than almost anyone I've ever met. He was a hard person to keep up with when it came to hard work." Molly Baker....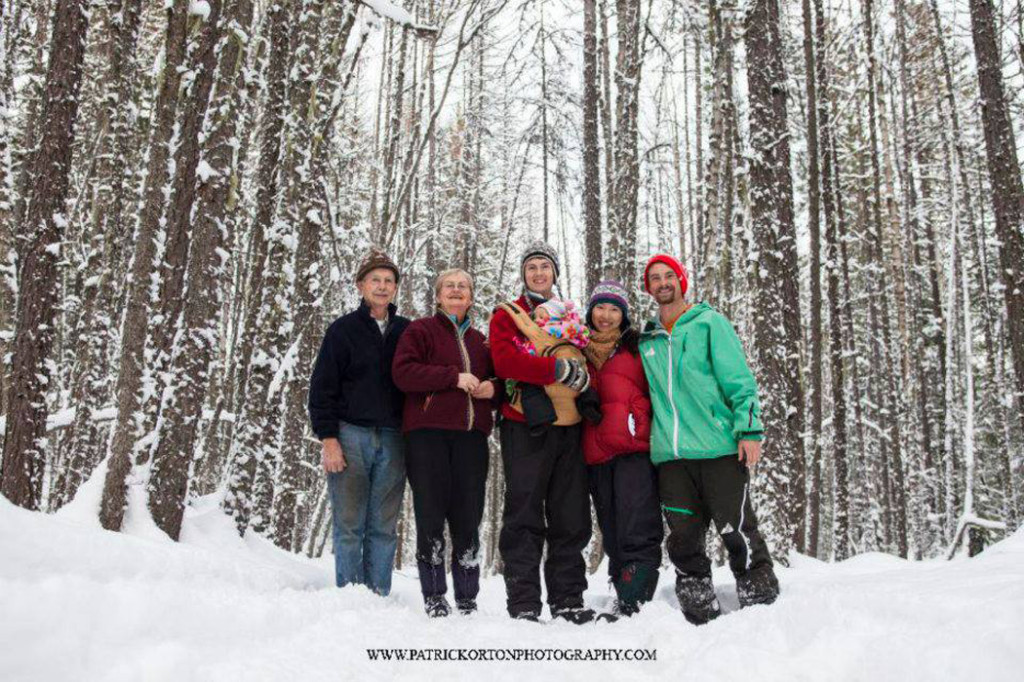 The Orton Family wishes to Thank
All of our dear friends, all of those that have contributed to Patrick's Live Your Dreams Scholarship, the Sandpoint Community, Storm Creek, Sandpoint Magazine and ALL of Patrick's many friends who continue to love and remember him. We really Appreciate all of the Facebook Beanie photo submissions!